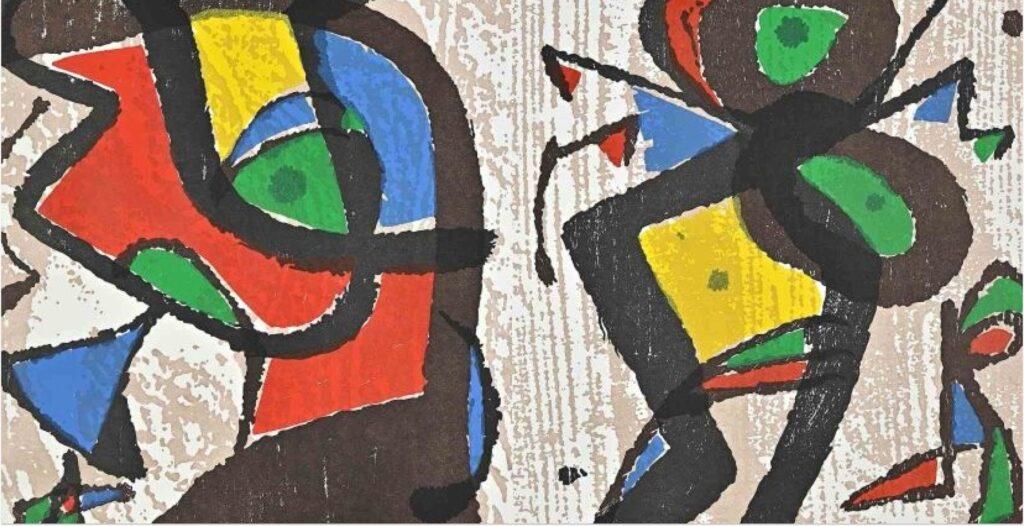 Joan Miró's Lithographs: The Intersection of Color and Lines
3
min
Joan Miró was a Spanish painter, sculptor, and ceramicist who is considered one of the greatest artists of the 20th century. He had a unique style that was a blend of Surrealism, Dadaism, and abstraction. His works are characterized by childlike forms, bright colors, and whimsical images.
Using vibrant and cheerful colors, Miró creates compositions characterized by controlled chaos, with a series of curved lines and colorful shapes. He had a unique approach to lithography, using a combination of hand-drawn images and collages that resulted in striking designs.
At Wallector you can find a wide selection of Joan Miró artworks for sale.
Miró Lithographe II
"Miró Lithographe II – Plate IV" is an original lithograph realized by Joan Miró in 1975. It comes from the set of 11 lithographs realized for the catalogue "Miró Lithographe II" edited by Graphis Arte, Livorno and Toninelli Arte Moderna, Milano, in 1975.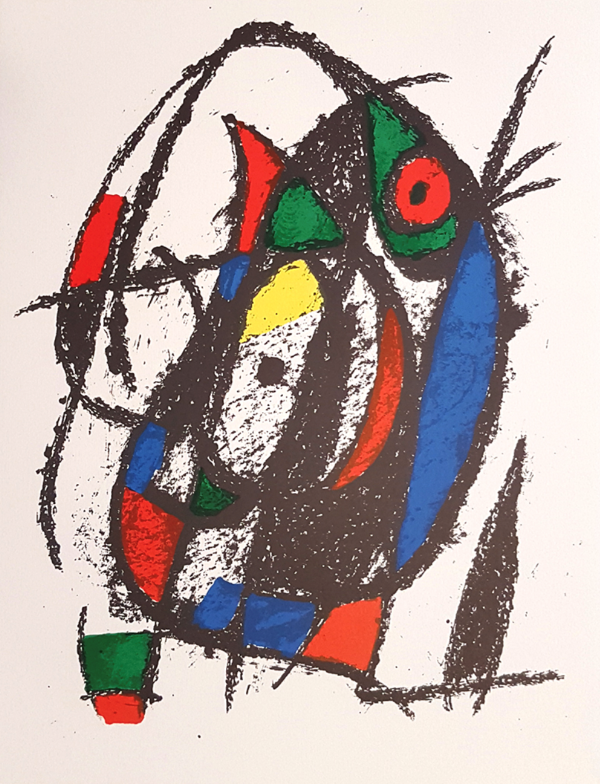 "Miró Lithographe II" is a book that displays a collection of lithographs created by the artist Joan Miró between the years 1953 and 1963. The lithographs are showcased in their original size and color, giving readers a unique and detailed look into Miró's artistic style during this period. The book also includes an introduction written by Miró himself, providing insight into his artistic process and inspirations.
Le Lézard aux Plumes d'Or 
"Le Lézard aux Plumes d'Or" is an original hand-signed and numbered lithograph realized by Joan Miró. It is part of the second series of "Le Lézard aux Plumes d'Or", an edition of 80 prints, published in 1971. The previous series dates to 1967 and, even if it has the same name, it presents completely different subjects.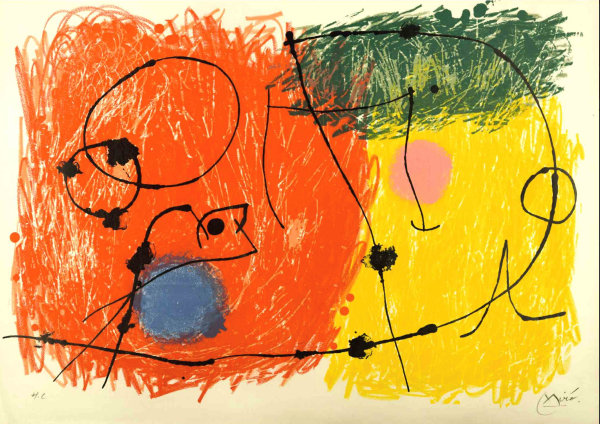 Maravillas con Variaciones Acrósticas en el Jardín de Miró
Miró's Market Momentum
Finally in 2023 Joan Mirò's price index is starting to rise again, almost reaching the levels of 2016. Although in recent years he has always remained in the top 40 artists who have best performed on the art market, this is a very positive sign.

Furthermore, as can be seen from the market indicators, all parameters are positive. This means that buying a work by Mirò is a safe investment.

In conclusion, Wallector provides a unique opportunity for art collectors and enthusiasts to own and appreciate the artworks by Joan Mirò.