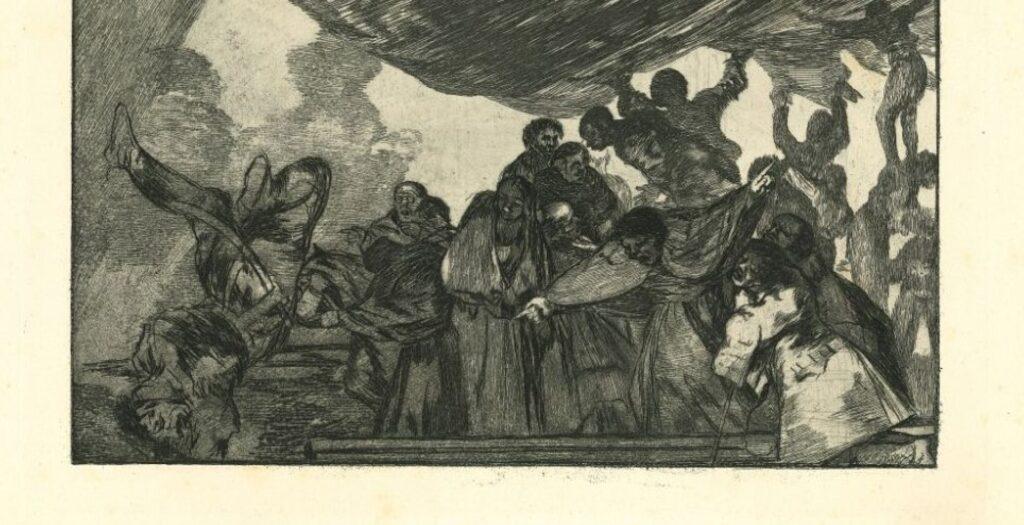 The Enigmatic World of Goya: The Uniqueness of the etching series Los Proverbios
3
min
Francisco Jose de Goya y Lucientes, commonly known as Goya, is one of the most renowned artists of the Romantic period. He was a Spanish painter, portraitist, and printmaker, whose works gained great popularity during his time and continue to be appreciated by art lovers from around the world even today. Goya is noted for his masterpieces, including the influential series of prints, Los Desastres de la Guerra. However, his lesser-known series of prints, Los Proverbios or Los Disparates, is also incredibly fascinating.
On Wallector you can find more than 100 artworks by Goya.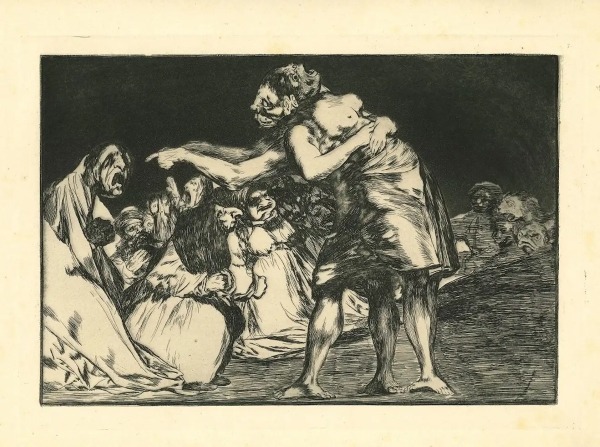 Los Proverbios series
Los Proverbios is a collection of eighteen etchings (aquatint and etching, with retouching in drypoint and burin) that Goya started in 1815 and continued to work on until 1823. Four works were added later in the last years of the artist's life.
The prints are known for their surreal and haunting themes, which reflect the artist's turbulent mental state during this period. The series was originally titled Los Disparates (The Follies), but Goya later renamed it Los Proverbios (The Proverbs), possibly to indicate the pithy sayings and aphorisms that were popular during his lifetime.
All the different editions of Los Proverbios were posthumous, having been printed since 1864. At Wallector you can find the etchings from the second edition of the famous series Los Proverbios edited in 1875 by the Real Academia of Fine Arts in San Fernando, Madrid. It is a rare edition printed in very few copies.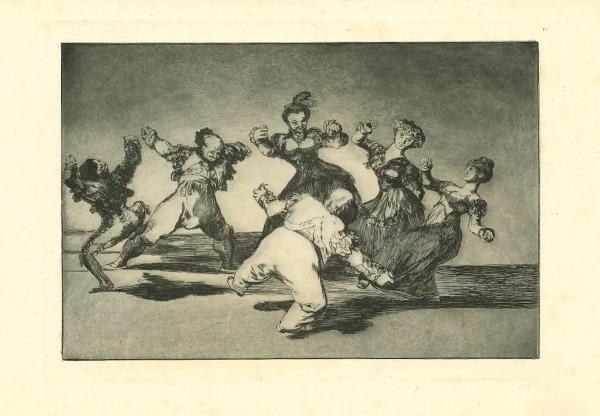 Interpretive Challenges of the series
The prints in Los Proverbios are enigmatic and hard to decipher, showcasing Goya's intense creativity and his critical view on the irrational nature of Spanish society at the time.
The images feature fantastical creatures, bizarre landscapes, and strange situations, like in the "El Caballo Raptor", that call to mind the artist's obsessions and nightmares. Goya's Disparates was intentionally ambiguous, allowing the viewer to interpret its meaning in their way, providing a rich visual experience that stimulates the imagination.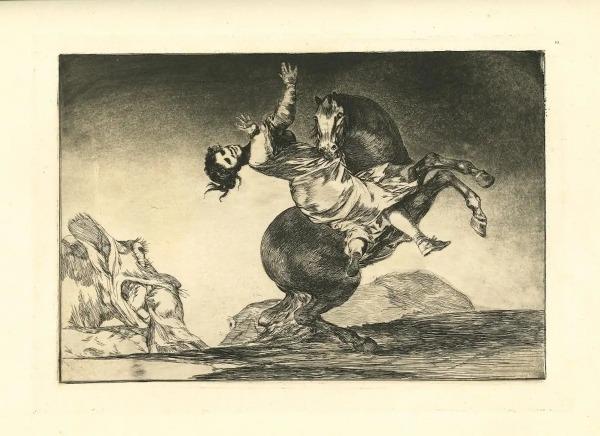 Los Proverbios legacy
Since it is the last major series etched by Goya and it is very difficult to explain, it is still studied today. The dark and complex compositions have charmed many interpreters and inspired many political commentaries and satires, traditional proverbs, and the Spanish carnival.
Goya's prints in Los Proverbios have influenced many modern artists, such as Max Ernst and Salvador Dalì, who were also interested in the irrational and surreal elements of art. The series continues to fascinate collectors and art enthusiasts around the world, with many of the original prints displayed in museums and exhibitions worldwide. For instance, the first edition of "Dancing Giant" printed in 1864, belongs to the collection of the MET Museum in New York.
In conclusion, Francisco Jose de Goya y Lucientes artworks are a testament to his creativity and innovative spirit. Los Proverbios or Disparates is a great example of his ability to express his interior life and the absurdity of Spanish society.
From the perspective of investment opportunities, Goya is considered an evergreen, and the thinking behind his works is continually analyzed by art experts, who over time discover new connections with other artists he inspired. Today his quotation has an excellent entry point.