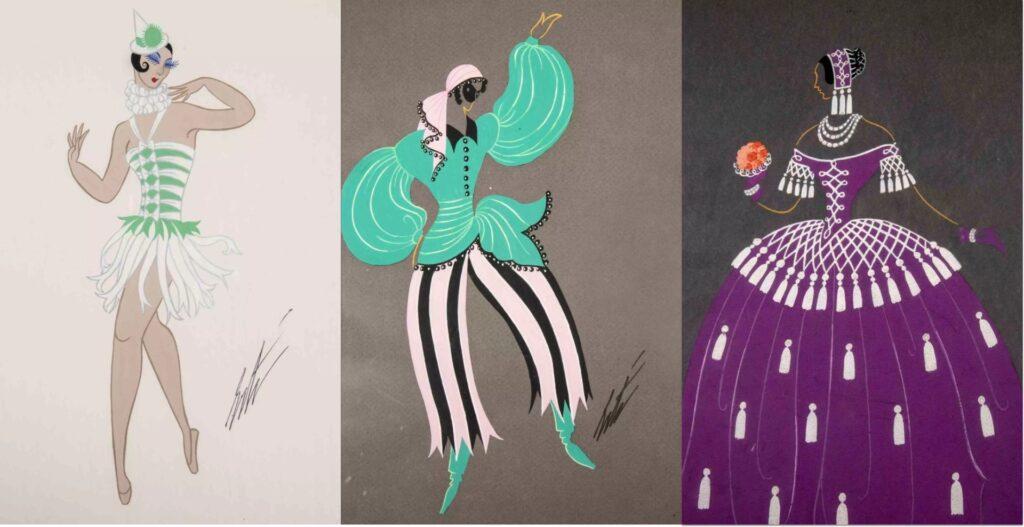 Erté and the magic of illusions with the gouache technique
3
min
The famous Russian-born French artist, Romain de Tirtoff, popularly known as Erté, was a Master of Art Deco. His artworks are characterized by intricate details, vibrant colors, and a touch of elegance that is unmatched. The gouache technique brings out the beauty of Erté's artworks in a way that leaves viewers in awe. From his iconic fashion illustrations to his scenic stage designs, Erté's gouache works are nothing short of magical.
Wallector has collected and catalogued one of the most extensive online collections of Erté's works. Below is a selection of the most magical works.
The Peculiarity of Erté's Gouaches
Erté was a prominent designer and artist of the Art Deco movement, known for his stylish and elegant illustrations of fashion, costumes, and set designs for theater productions. His use of complex patterns, geometric shapes, and bold colors defined the essence of Art Deco design and his work remains an inspiration for modern graphic designers and artists today.
Erté was particularly famous for his use of gouache that allowed him to create detailed and precise designs for his artwork. His techniques with gouache resulted in intricate details and subtle textures that made his work stand out.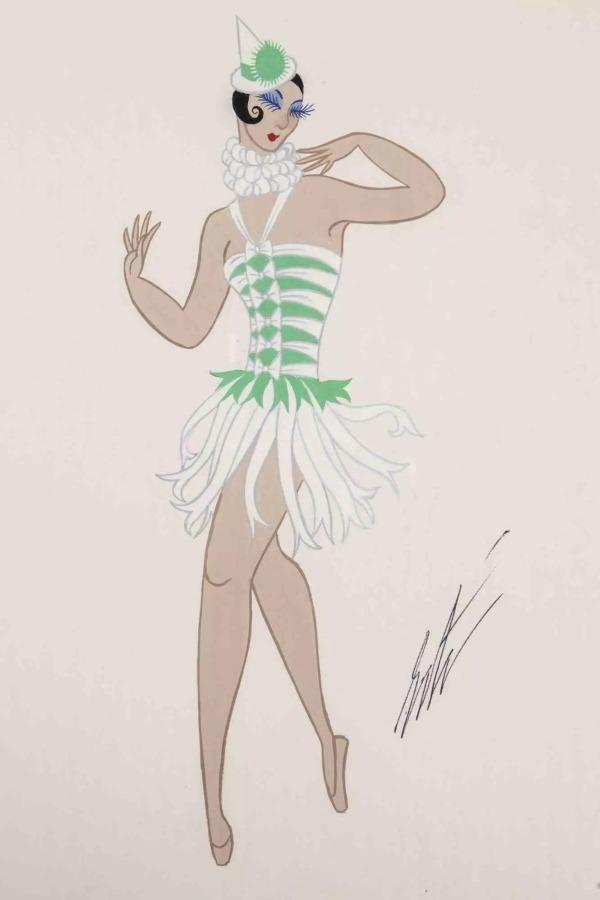 What is the Gouache Technique
Gouache is a painting technique that has been used for centuries by artists to create stunningly detailed and vibrant works. It is similar to traditional watercolors, but with the addition of a white pigment it creates an opaque and matte effect, allowing the artist to build up layers of color and texture to create a highly finished and polished work of art.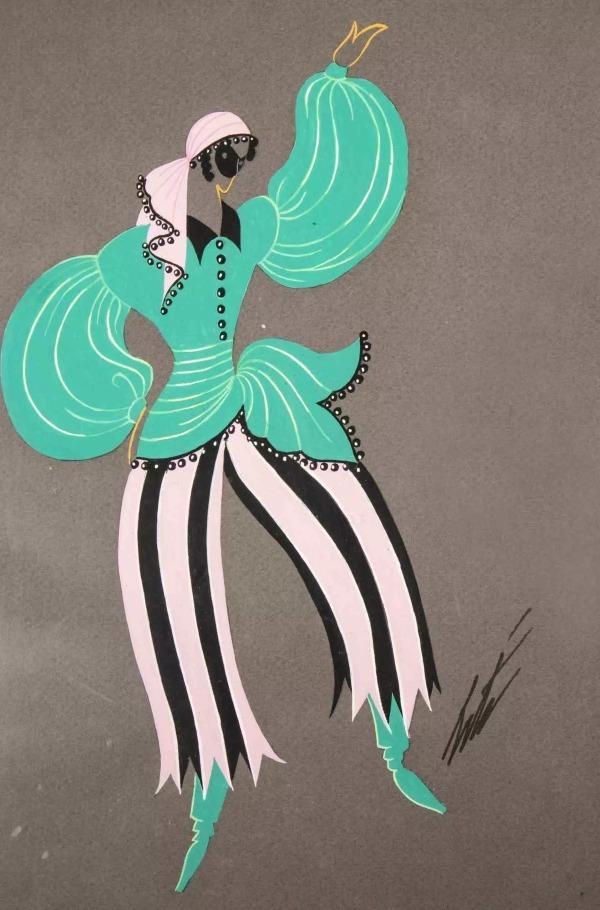 Costume Designs – A must have of Erté's Gouaches
Erté's series of works of costume designs showcases his incredible talent for gouache technique, as he depicts intricate and ornate outfits inspired by the fashion of his time.
His works are indeed characterized by a sense of fluidity and movement, which he achieved by incorporating flowing lines, contrasting shapes, and winding curves into his designs. He was a master of creating the illusion of three-dimensionality through careful attention to shading and lighting in his artwork.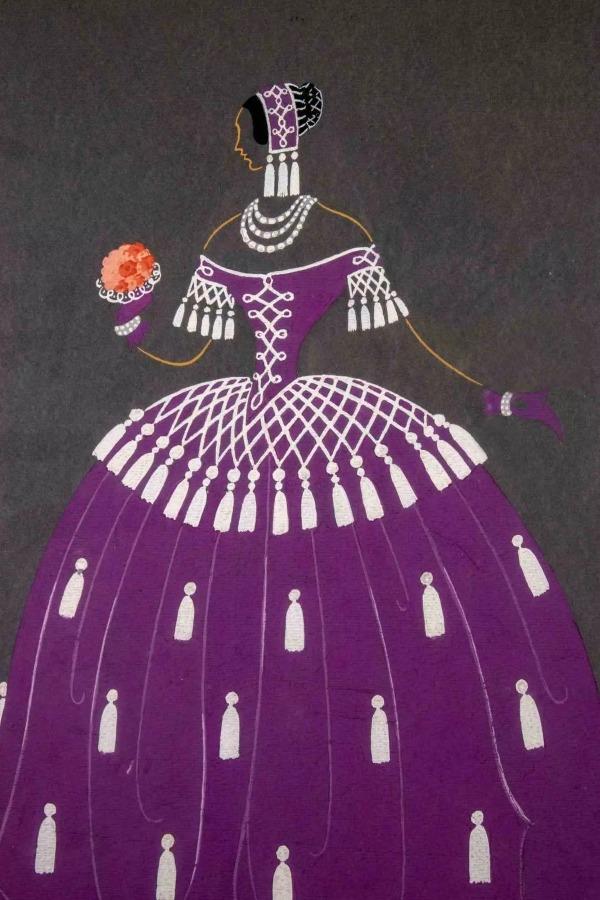 Collecting Erté – Why invest on Gouache
Erté's works are not only beautiful additions to any art collection, but also wise investments.

In recent years the turnover of Erté's artworks has grown exponentially reaching a peak of $727,269 in 2019. In 2020 there was a decline due to the global economic crisis triggered by the COVID-19 pandemic. Since then, however, the market is recovering quickly. In fact, in 2021 the turnover grew by 50% compared to the previous year and already in the first four months of 2023 the turnover equaled the levels of 2020.
Therefore, buying a work by Erté today is an investment for the future and it is not only a smart financial move, but also a way to appreciate and enjoy the stunning beauty and intricate detail of gouache art.
So, whether you're a seasoned collector or just starting out, investing in the works of Erté and the technique of gouache is a decision that you won't regret.